Fools In Paradise
Home Performances About Us Recordings Press Kit / Contact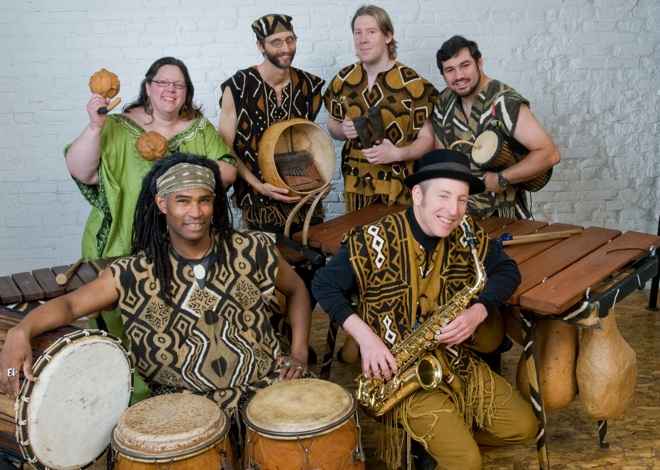 Photo by John Klicker. Click for full-size photo (708k)

Fools in Paradise is an eclectic 6-person group performing a variety of music on African instruments. Our traditional Zimbabwean mbira (kalimba) songs will transport you to another time and place. Our rousing marimba music from Zimbabwe, South Africa, Ghana and Guinea creates an energetic, danceable sound. Our original material combines African melodies with moving and thought-provoking lyrics. Saxophone, congas, djembe, electric bass kalimba, shakers and vocal harmonies round out the sound. Joyful, upbeat music!

Fools In Paradise is on the Young Audiences' roster of performing artists. We are available to perform our 1-hour educational set for K-12 school assemblies in Oregon and SW Washington. This highly interactive program is perfect for any family or children-oriented event. Contact Young Audiences at www.ya-or.org for more information.

"Come on and warm your soul in the fire of my drum!"


Click here to hear the band (4 minute sampler mp3).